Choose Olvid for its security
Keep it for its simplicity
---
visibility_off
The same security as a private conversation behind closed doors
Six years of R&D have allowed us to design Olvid, the most secure messaging app in the world. Olvid's end-to-end encryption is the most advanced on the market. Absolutely everything is encrypted: data and metadata. As a consequence, no third party to a conversation knows "who's talking to whom". Even our server.
share
Open to the world
The Premium version is fully compatible with the free consumer version. Olvid is up to your professional challenges, and you can use it to organize the weekend with your family and friends as well.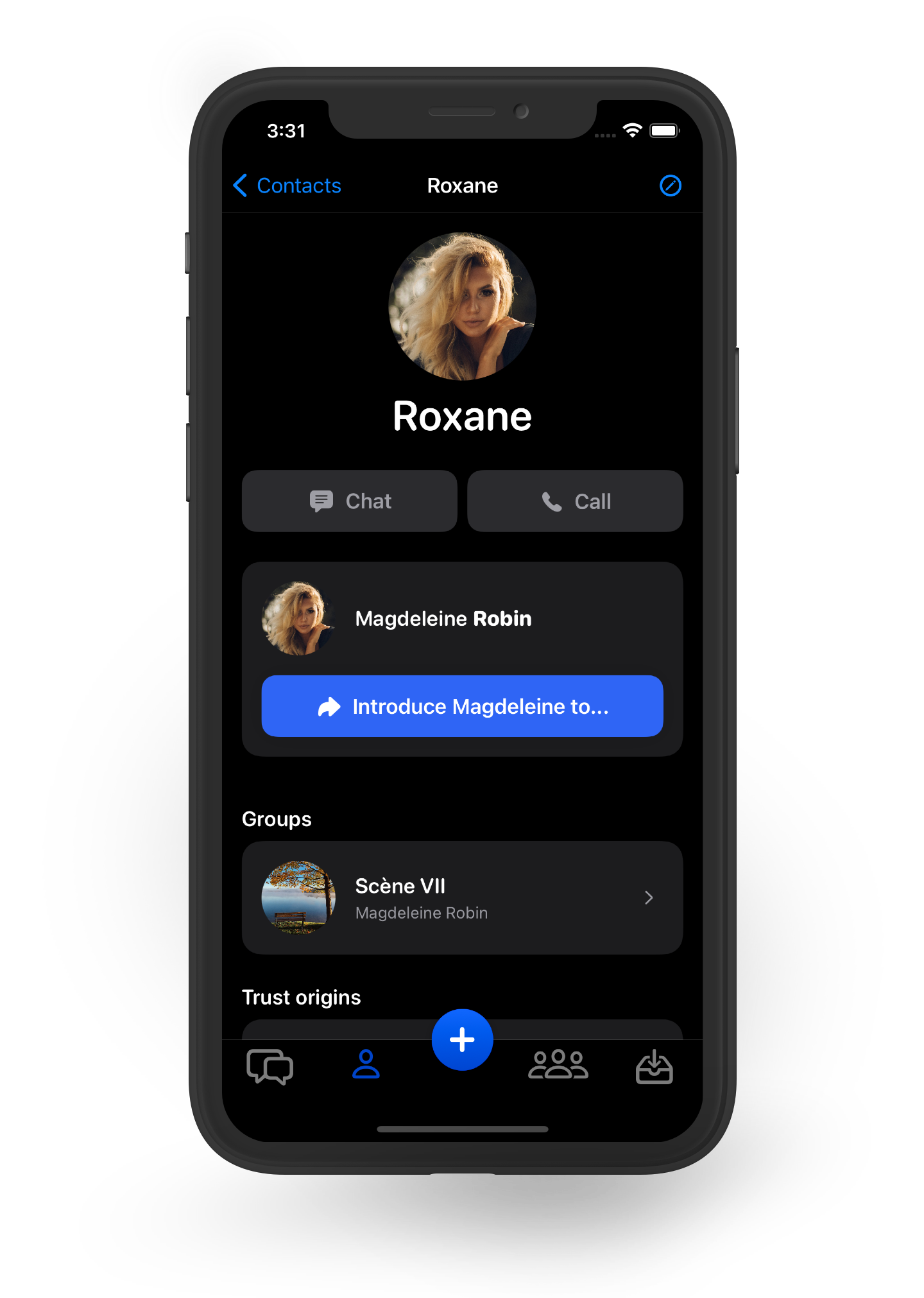 fingerprint
Take control back
Olvid operates without a centralized directory, with its security relying only on state-of-the-art cryptography that mathematically proves the integrity, confidentiality and anonymity of communications. If you have a company directory, Olvid can connect to it in order to facilitate deployment. You regain total control over your digital identity.
check_circle
Without simplicity, security is nothing
Even the most beautiful technology is only worth it if it can be used by everyone. Olvid was designed to be simple to use. Very simple indeed.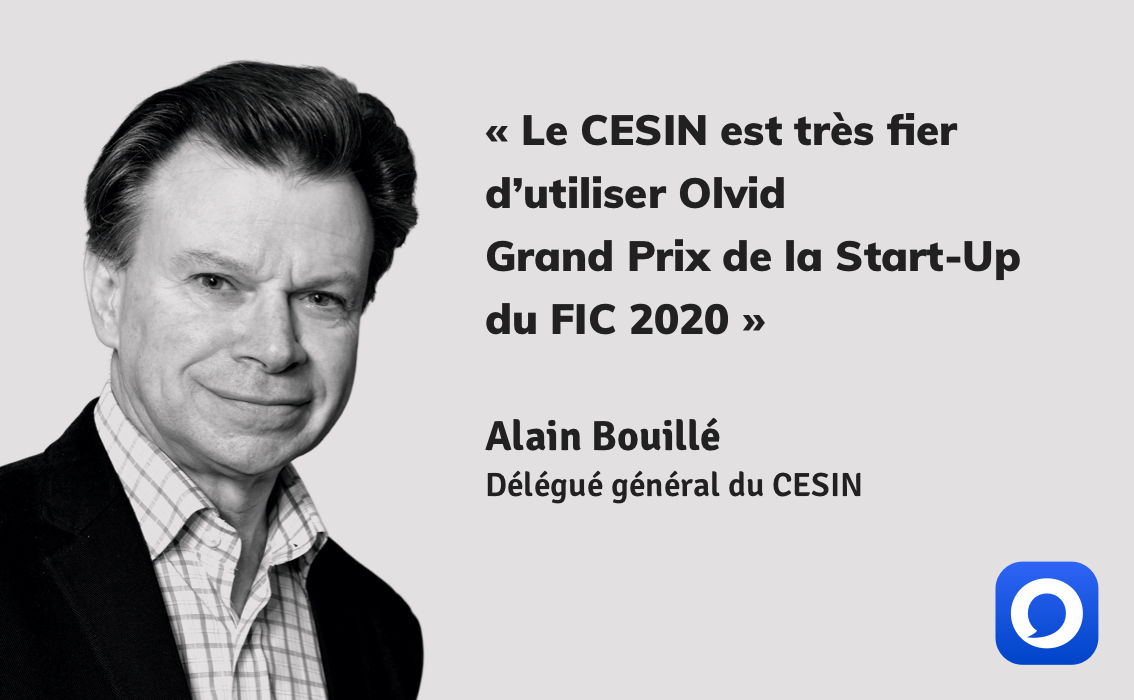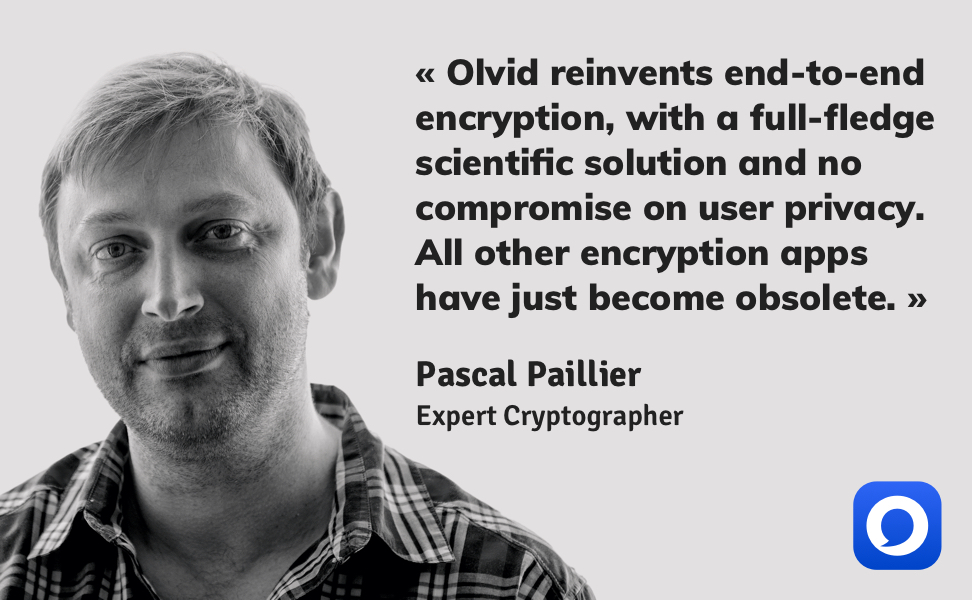 Outsource your instant messaging. Without taking any risks.
---
The advantages of SaaS
SaaS is awesome! No hardware acquisition, no maintenance costs, no knowledge required, a professional version fully compatible with the free consumer version, and foolproof availability... Olvid takes care of everything.
BUT, the standard counterpart is to be forced to agree to share your strategic data with the service provider. This is not the case with Olvid!
Without the shortcomings
Our exclusive security model allows us to prove you that we will never have access to any data exchanged on Olvid.
Our secret?
Our security model assumes that any third party outside your conversations is malicious. Even our servers. Our custom-designed cryptographic protocols allow us to prove that, even in this particularly strenuous security model, the security of your data and metadata is assured.
Olvid Premium
Premium features for companies bring you all the essentials for the professional environment. Encrypted calls and video conferencing, Active Directory integration, Desktop version with full multi-device support, mobile device management… Olvid is constantly improving, releasing new features frequently.
Olvid Premium version is fully compatible with the free consumer version. Your business partners may very well use Olvid already. Make the most of it!
If your data is priceless, you will love our pricing
---
Free
check_circle
Dynamic groups discussions
check_circle
Secure Call & Visio reception
Premium
€4,99/month incl. VAT*
Per user, in-app purchase
check_circle
Secure audio calls to any Olvid user
check_circle
Android-compatible Olvid Web
Corporate
For pricing details, talk to our sales team
check_circle
Enterprise directory integration